With ID-SCRATCH, fix ,tie, and fasten everything
as many times as you need ! !
You can fasten, detach, and re-fasten anything you want, as many times as you want !
Simply unroll, and tie !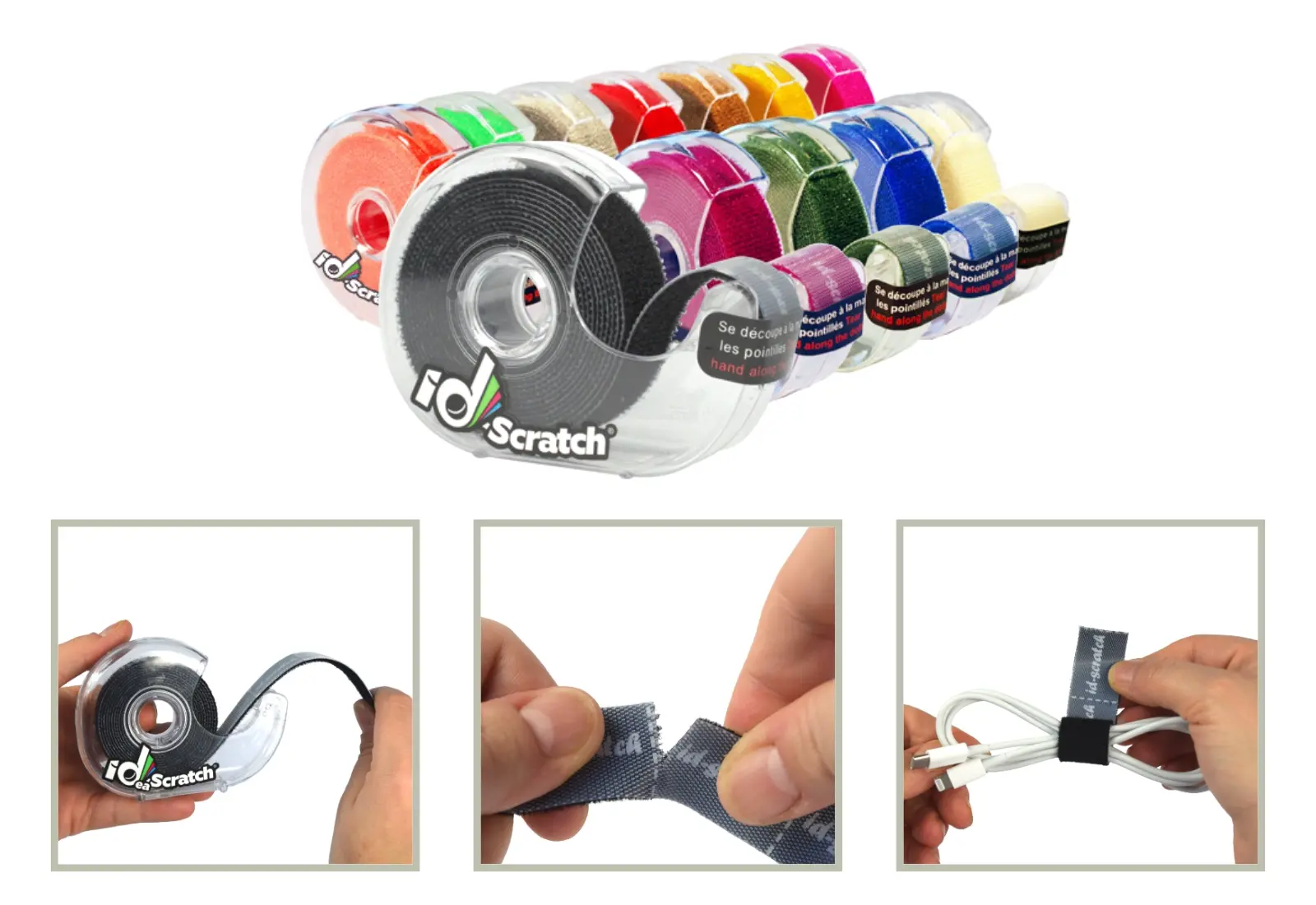 Can be torn off by hand !
Choose the length that you need.
Degree of adhesiveness
and resistance.